Promote your coin!
Need to reach out to targeted market? We're here for you!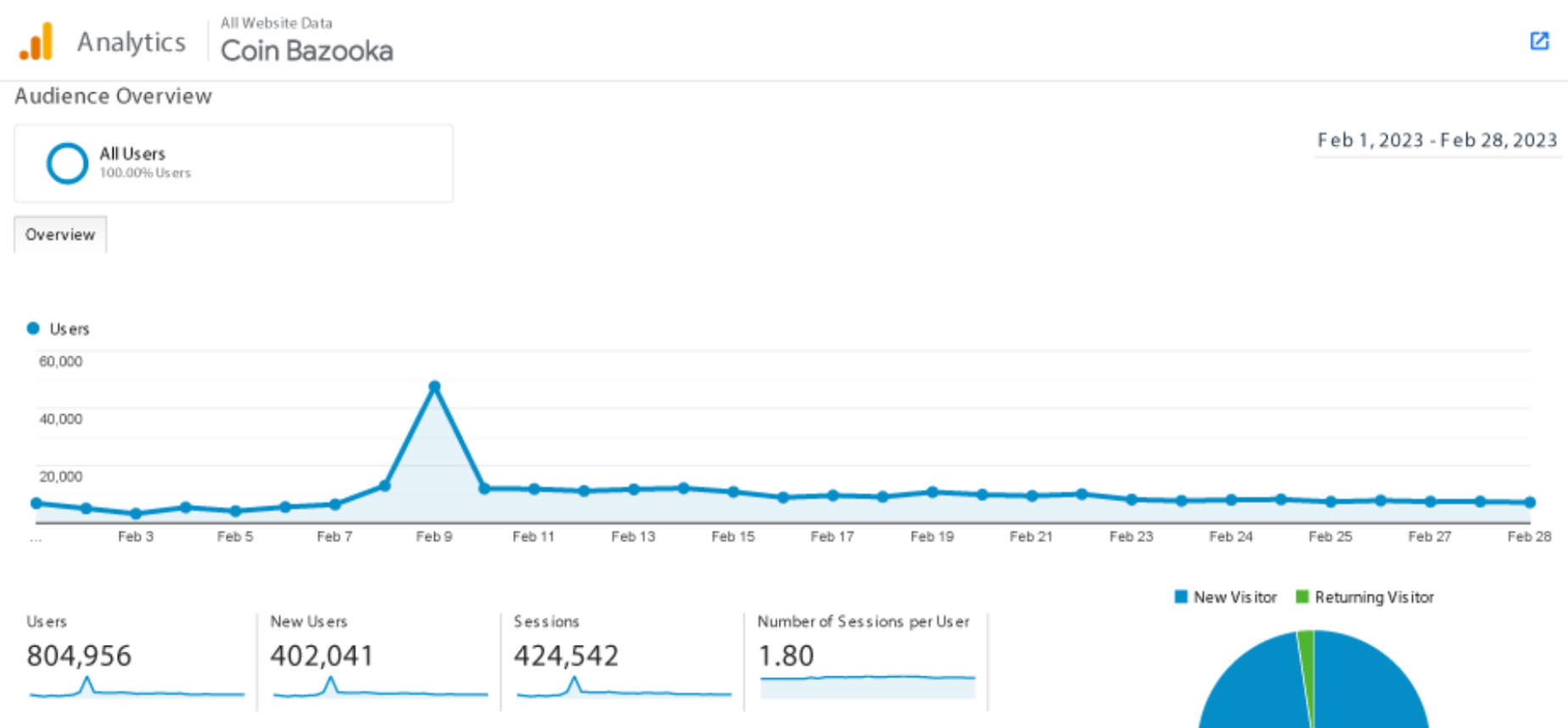 Google Analytics for a month
By promoting on https://www.coinbazooka.com, your coin will be visible on top of all other coins.
Banners are available at the top of the front page and coin page.
We also have free designs service if your project dont't have banner ads yet.
---
TO PROMOTE YOUR COIN
Send an email to ads@coinbazooka.com
Alternatively, if you'd like a faster response, you may contact us via Telegram @CoinBazookacom
Note: Do never pay anyone for a promotion on our platform, unless you have received a confirmation email from
ads@coinbazooka.com | marketing@coinbazooka.com | info@coinbazooka.com
We ❤️ respect privacy of users, Payments using cryptocurrencies BNB (BEP20), BUSD, etc.
---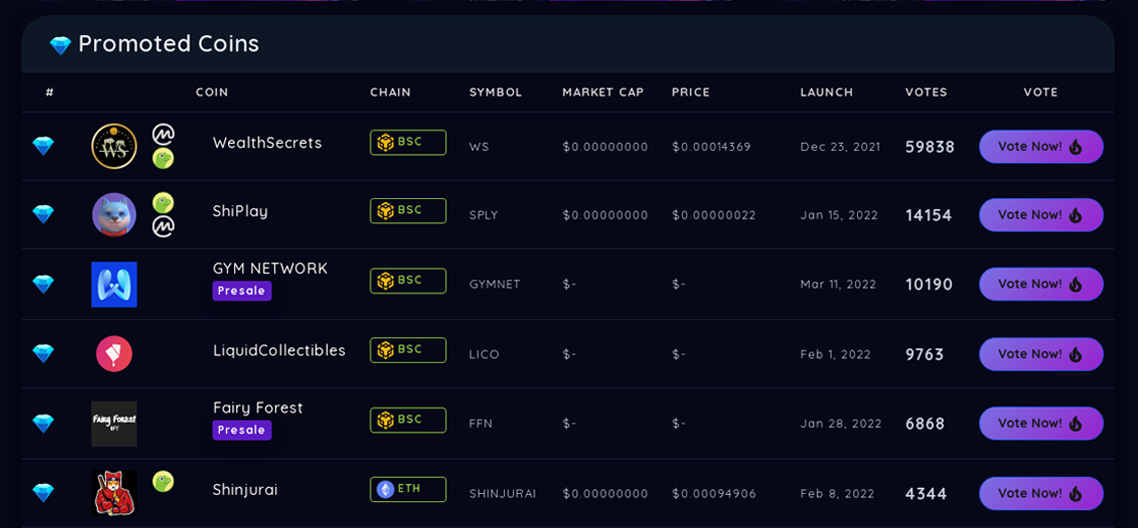 Promoted Coin Spot
1 day

3 days

5 days

7 days
(Your coin will be visible on top of all other coins)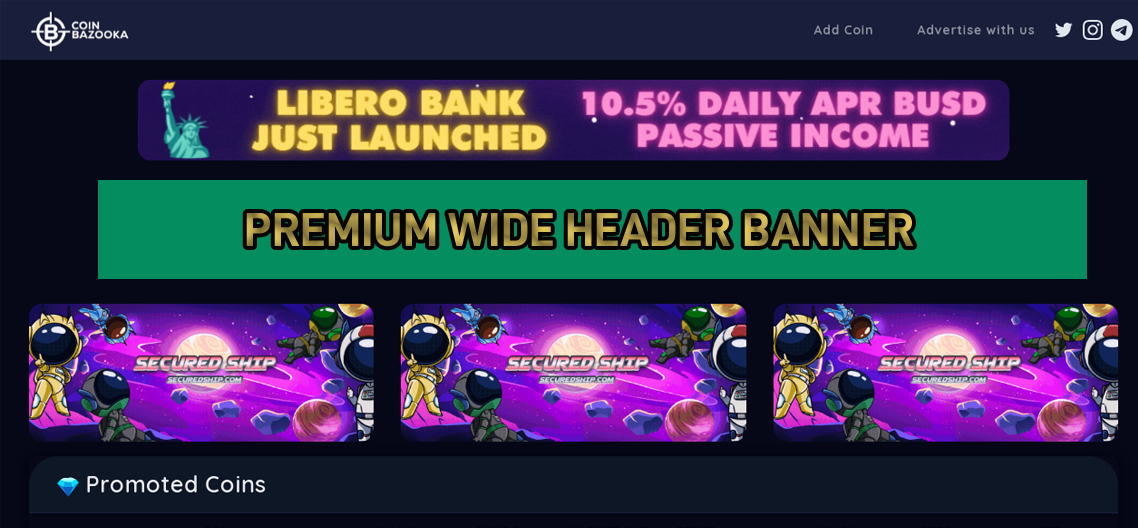 (Best Deal) Wide Banner + Promoted Coin Spot + Search Section Banner
1 day

3 days

5 days

7 days
Size of banner: 1022x115px
Image type: .jpg .jpeg .png .gif
File size: < 1Mb
(Your ads will be visible on main page, coin page, search section)🔥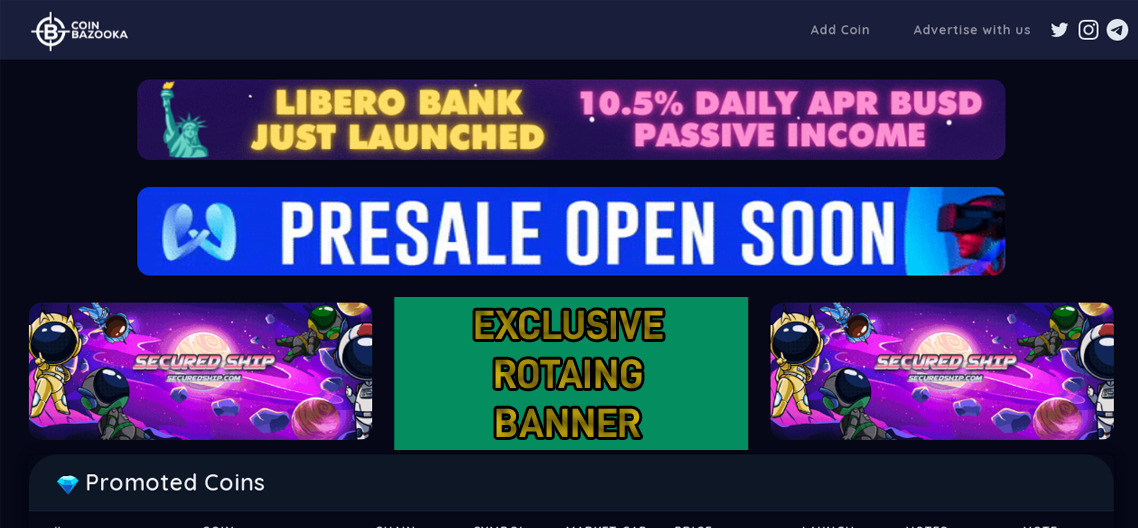 (Combo Deal) Rotating Banner + Promoted Coin Spot
1 day

3 days

5 days

7 days
Size of banner: 600x240px
Image type: .jpg .jpeg .png .gif
File size: < 1Mb
(Your ads will be visible on main page, coin page)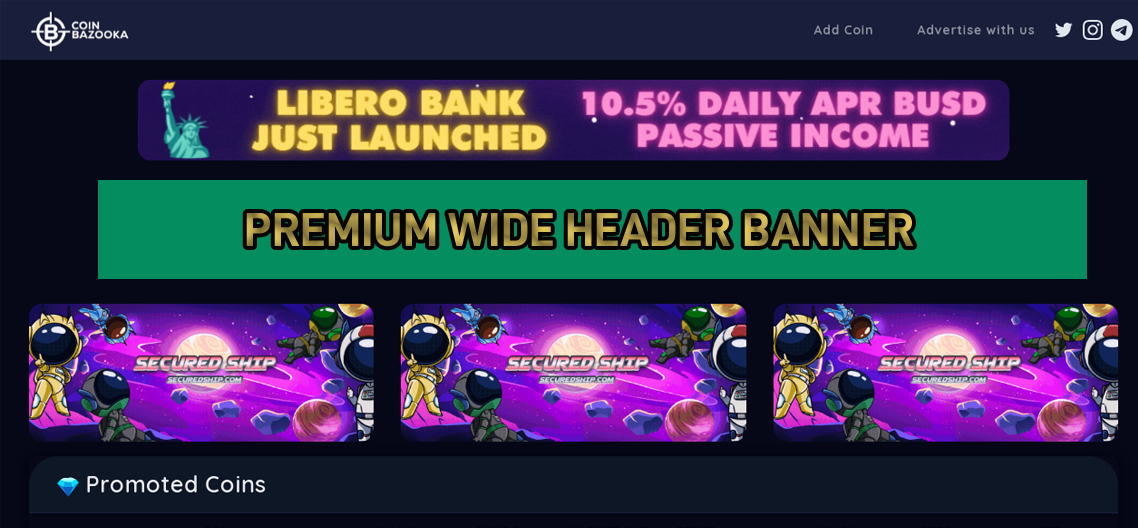 Wide Header Banner
1 day

3 days

5 days

7 days
Size of banner: 1022x115px
Image type: .jpg .jpeg .png .gif
File size: < 1Mb
(Your ads will be visible on main page, coin page)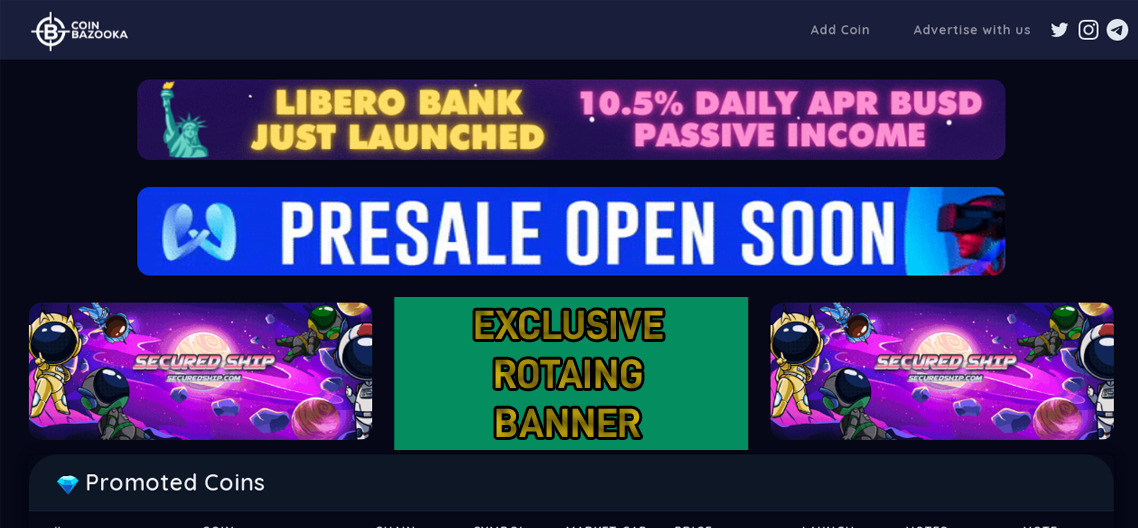 Rotating Banner
1 day

3 days

5 days

7 days
Size of banner: 600x240px
Image type: .jpg .jpeg .png .gif
File size: < 1Mb
(Your ads will be visible on main page, coin page)